UniResearch Publication Series
UniResearch explores the change in development cooperation towards stronger private sector engagement and value-based partnerships between development organisations and private sector companies.
The objective of the study is to offer research-based information to different development actors of how to turn the change in development cooperation into positive results and ultimately, how to bring positive results for children and other vulnerable groups.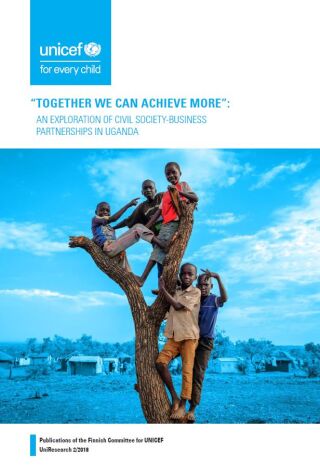 UniResearch 2/2018 - "Together We Can Achieve More"
The research report examines CSO-private sector partnerships in developing countries, using Uganda as a case example. Analysis reveals significant differences in the motivations of CSOs and businesses to collaborate with each other.
Download Report »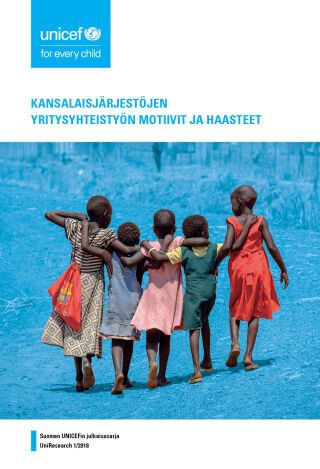 UniResearch 1/2018 - Private Sector Collaboration: Motivations and Challenges Experienced by Finnish CSO´s
The research report examines the 'private turn' in development policy from the perspective of the Finnish CSOs by exploring the principal motivations of CSOs in seeking partnerships with the private sector. It also examines the challenges encountered by the CSOs in the process of identifying suitable partners from the private sector as well as during actual collaboration. The report is written in Finnish
» Download report (in Finnish, .pdf)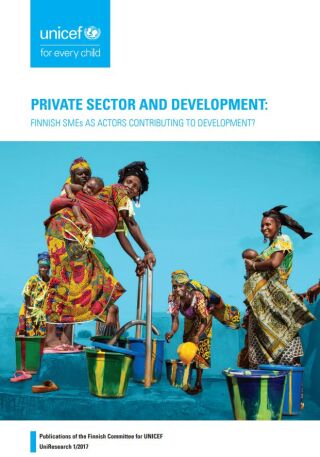 UniResearch 1/2017 - Private Sector and Development: Finnish SMEs as Actors Contributing to Development?
This research report examines Finnish small and medium sized enterprises' understanding of and capabilities to participate in the development co-operation in relation to the objectives of national development policy outline.
Download (.pdf) »
In the News